Paolo shot me a message in early November asking when was a good weekend to visit Berlin.
"The weekend of December 7th should be good," I said.
Jonas shot me a message, also in early November, telling me (not asking) we were flying to either Amsterdam or hot springs outside of Rome on the weekend of December 7th.
I wasn't sure which direction to fly so I made a group chat with two people who had never met.
Introducing two strangers…
"Paolo, meet Jonas. Jonas, meet Paolo," I typed.
"Where's the location for this? Cuz if it's near Rome, I have an apartment there we could stay in," Paolo messaged.
Rome it is, I thought. We booked our flights a week later along with a petite Fiat 500 for the two hour drive north of Rome to the hot springs.
I wasn't sure what to expect when I got off the plane to meet up with the other two who'd never met before—they both arrived a few hours before me and spent the afternoon together—but they bantered like old friends in the front seat while I squeezed into the cramped back seat of the Fiat. Apparently the trip was off to a good start.
I asked what we actually planned on doing over the next two days and this is what the fast-friends in the front seat responded with in a quick stream of ideas: pizza for dinner, hot springs in the morning, lunch in Tuscany on our way back, pasta dinner in Rome, and who knows for Sunday, maybe the Colosseum. There was a short silence in the car as we took it all in and then we laughed at how ridiculous it all sounded. But that didn't stop us from sticking to our imagined itinerary.
After stuffing our faces with local pizza that night (✓) we drove the Fiat 500 north to the hot springs the next morning (✓). After soaking in the warm waters for a couple of hours we headed back to Rome and ate lunch in a butcher shop in Manciano, Tuscany along the way (✓). Unplanned moments included accidentally passing some ancient Roman ruins and flying Jonas' drone over them while parked on the side of the freeway and joining in on Manciano's petite Christmas parade after lunch at the butcher shop.
Waking up the next morning the worse for wear from the evening's wine we slowly packed up our things and made our way into the city. Jonas and I explored the Colosseum and ate gelato outside it's walls while Paolo met with family. Then the other two left for the airport, leaving me in the city with a few hours to kill before my own flight. In only three hours of solo wandering I saw the Altar de Patria, Trevi Fountain, Pantheon, and Vatican City (including stumbling into St. Peter's Basilica just as the Sunday Evening Mass began).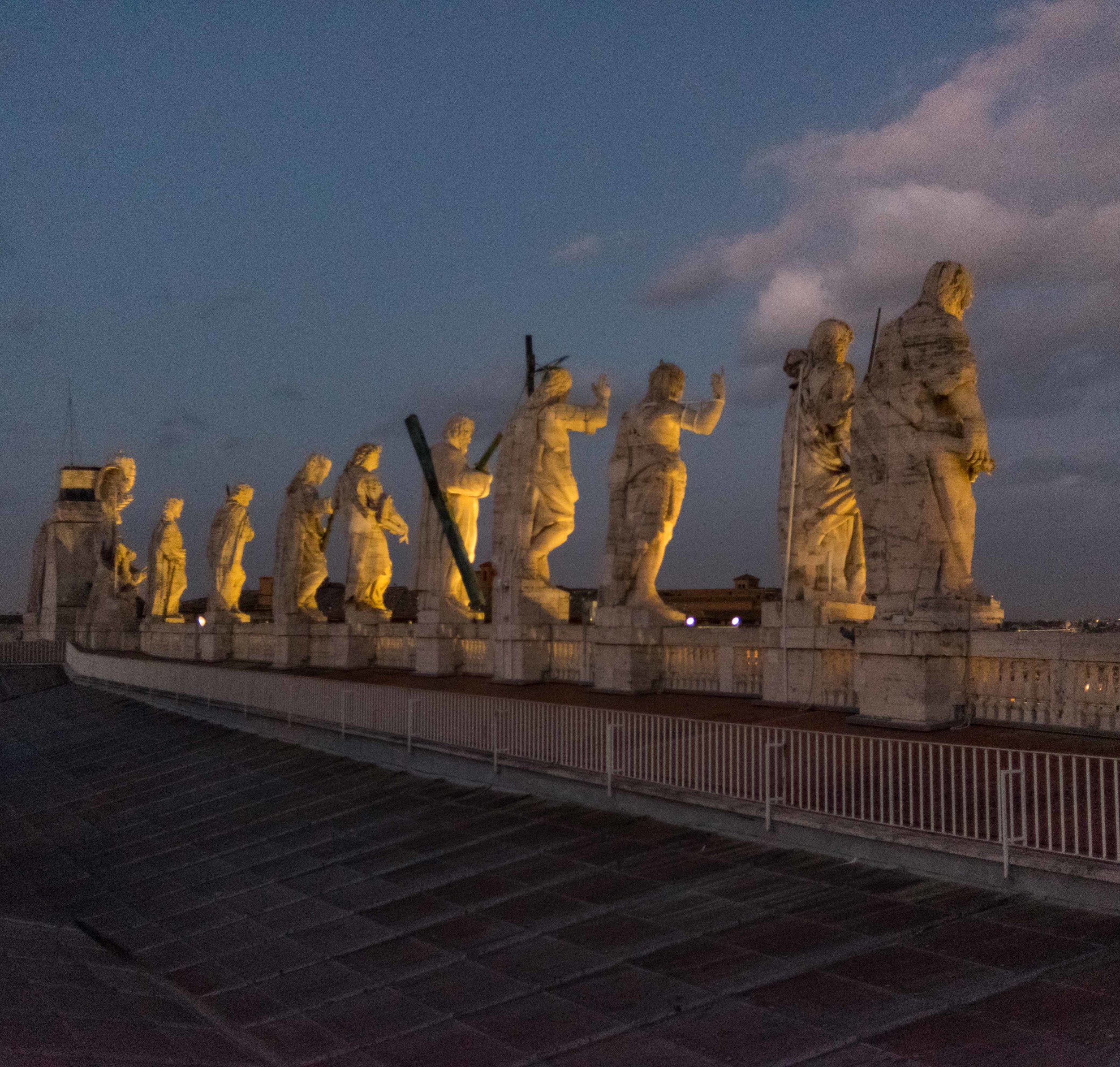 I made my way to the airport after it got dark and taking photos got tough. As I sat on the train I stared out the window and thought in amazement at how much I'd managed to do in two days in Rome.